360 Degree Views of the Bitterroot Mountains at Iron Cap Ranches
54.24 acres for $149,000
Stevensville Montana, Ravalli County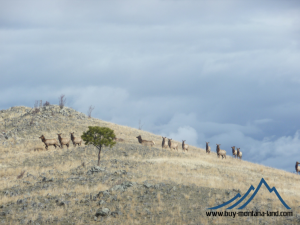 Amazing Views and Wildlife on Your Montana Property On this great Montana property for sale by the owner you'll enjoy elk and deer hunting, a great elevated home site, amazing 360 degree Bitterroot Mountain and Bitterroot Valley views, and power and phone on the property.
The views just don't stop.
The pictures show actual views you will have right from your property out your picture windows and off your deck.  Enjoy 360 degree views every day of the Bitterroot Mountains and the Selway-Bitterroot Wilderness as well as the Sapphire Mountains. You'll be looking down on the beautiful Bitterroot Valley below from your home on the ridge top.
Mule deer and elk frequent this property too. There is a resident herd of elk and mule deer that roam through the area and appreciate feeding on the grassy slopes. If you choose to not hunt on your own property, then the choices are abundant and close in the Bitterroot Valley. The elk and deer hunting here can be nothing short of phenomenal. And then there's the excellent fishing on the Bitterroot River that's only 10 minutes away.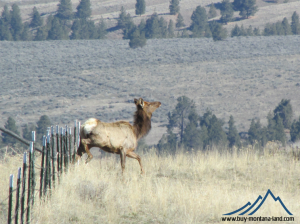 This is one of the larger lots in the Iron Cap Subdivision and is one of the few with the 360 degree views that your ridgeline would provide.  And there are relatively large lots to the west and east too which provide even more privacy.  There are a set of fairly standard protective covenants on the property that provide higher standards for you and your neighbors.
Power and telephone are to the property and the place is ready to build on with good access to the county road.  The property lies just 6 miles east of historic Stevensville so it's only 10 minutes to town or an easy commute of 25 minutes to Hamilton and Missoula is only 50 minutes away.
Its hard to find a price like this in the Bitterroot Valley especially on a lot like this one. Move to the Bitterroot Valley to enjoy all that Montana has to offer.  I need to sell this property soon and have drastically reduced the price.  This is a great deal and a great property.  Take advantage now, before property values go back up.
Download the flyer for this property HERE.
See the photos and maps below to learn more.
If you want to find out more about this property or the area, call Steve at (406)461-6779 or email at 12kamps@gmail.com
Click on the maps to enlarge.