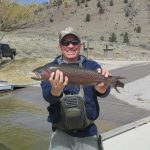 Hello and thank you for your interest in this Montana land for sale.
My name is Steve Kamps. I am a native Montanan who was raised on a small ranch in Montana's Paradise Valley near Livingston. I went to college at the University of Montana in Missoula and received a degree in Forest Resource Management with a minor in Wildlife Biology. While in college I met my wife and we are now raising two teenagers along the Blackfoot River in Montana. I recently retired from my career in forestry having worked in private, Forest Service, and State agencies so that I could spend more time with my family and manage the properties you have seen on this website.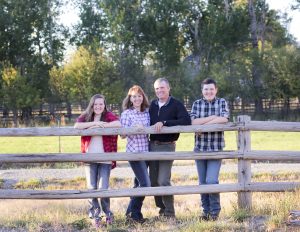 I am an active outdoorsman and I regularly take advantage of all that Montana has to offer. I consider myself truly blessed to have been raised in Montana with all its natural resources literally right out my back door. Now, I am excited to be able to pass my love of the Montana outdoors on to my children.
I really enjoy spending time on my properties here in Montana. There's just something about owning land in the great outdoors here that makes you feel alive. Between the fresh air, the wildlife, and enjoying what Mother Nature has to offer, I just don't know how it gets any better. I hope you can find something that you like on this website and can enjoy what I have enjoyed.
Don't hesitate to contact me at (406)461-6779 or by email at 12kamps@gmail.com if you want to know more about any of the properties on this site as I would love to talk and once again, thank you for your interest.