24.4 Acres Bordering Public BLM Land With 5% Down Payment Owner Financing With Huge Mountain Views
24.4 acres for $39,500
Red Lodge Montana, Carbon County 
This is 24.4 acres of Montana land for sale by the owner with easy owner financing, borders public BLM land, has great views of the Absarokee Beartooth Mountains, and you're only 1 1/2 miles from the National Forest.  You'll see elk, deer, and antelope from the property and its ready to build your new Montana cabin or home.  At this price, its a great investment and you're so close to lots of recreational activities on the National Forest and BLM, and if that's not enough the northeast and east entrances to Yellowstone National Park are close by too.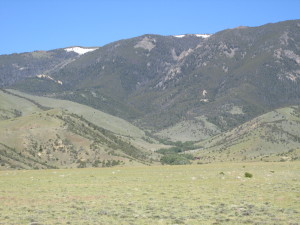 The property borders a large block of public BLM land.  So you'll have plenty of room to roam and enjoy at your back door.  And the Custer National Forest is only 1 1/2 miles to the west where there are numerous trails to hike and mountains to climb.  Plus you're close to other access points on the National Forest that give you many, many options for your recreational pursuits.  You can also access the east gate of Yellowstone National Park from historic Cody, Wyoming which is only a short 50 mile drive to the south or choose to drive the scenic Beartooth Highway and access the northeast entrance to Yellowstone from the quaint town of Red Lodge Montana to the north which is about 35 miles away as well.  There are lots and lots of lakes to fish nearby in Yellowstone Park or you can just take a quick drive down the road to the Clark's Fork of the Yellowstone River and enjoy some great Montana fishing instead.  The choices are endless.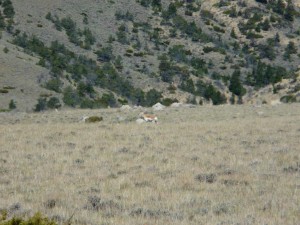 This great Montana property sits in the foothills of the Absarokee Beartooth Mountain range, where the views are absolutely amazing.  The property has a great ridge to build on with 360 degree views of the mountains and the valley below. You'll have big views of the mountains from the picture window of the cabin or home you can build.  There is a road right to the property, and the property has lots of choices for your new Montana cabin, so its just up to you to pick the spot you want to build.  Power is approximately 7 miles away, so you might decide to choose from one of the great new alternative energy systems available like propane, solar, or wind power.  The property also comes with a relatively standard set of Covenants designed to protect the property owner as well as the natural beauty of the area.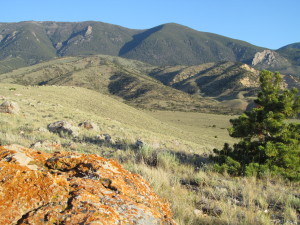 Property values are only likely to keep going up here in Montana, so buy now while property is still affordable.  The property is priced at $39,500 but I'll take another 10% off for a cash deal, or you can take advantage of owner financing with only 5% cash down.  That's only $1975 to lock in your place in Montana.  Choose from the following financing options:
Cash Price:  Only $35,550 Sale Price
Or
Owner Financing:
-5% Down Payment:  $1975
-10 Year Monthly Loan Payment (9.9% interest): $467.83
-15 Year Monthly Loan Payment (9.9% interest): $379.85
-20 Year Monthly Loan Payment (10.9% interest): $364.53
-subject to credit application approval by seller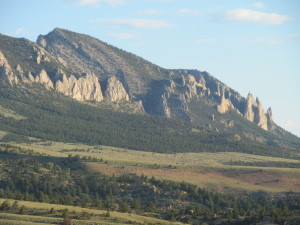 If you want to find out more about this property or the area, just click on contact owner.
Click here for other properties that are also available in the same area.